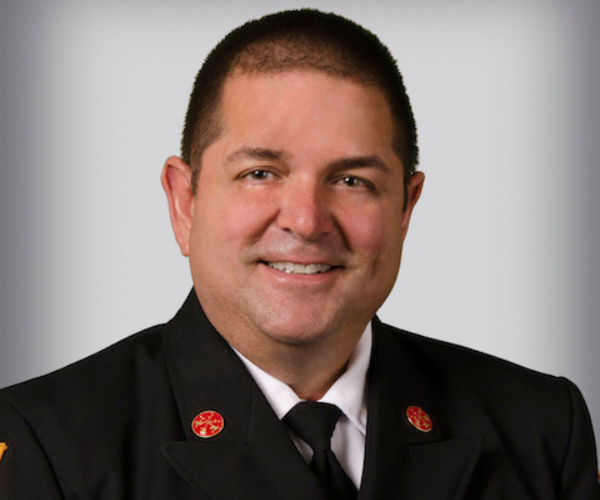 Please introduce yourself to your neighbors.
I am a Division Chief and the Fire Marshal for Lealman Fire District.
How many years have you lived in Lealman?
I have been with Lealman since 1988. I started as a volunteer in 1988 and became a full-time firefighter in 1991.
What organizations are you involved in?
I serve on the JWB board as a Governor appointed director., I served as the chair of the Lealman Asian Neighborhood Family Center for 10 years, and sat on that board for a total of 16 years. I am the president of the Lealman Community Services District. I am the President of the Florida Association of Special Districts. I served as the Legislation Chair for the Florida Association of Special Districts for eight years. I am the legislative liaison for Lealman Fire District.
What gets you out of bed every day?
My wife and my family gets me up everyday, my wife Jennifer is amazing and so supportive of what I do in the Lealman Community. My family is awesome, I am very fortunate to have great kids and grandkids. Then my job gets me moving. I love what I do for the Lealman Community. Lealman has progressed so far in the 35 years I have been here.
What is one thing you've seen change for the better in Lealman in the last few years?
I have seen so many changes in Lealman it's hard to list just one thing. The biggest change is getting the support of the county commission. We worked hard for many years to the county commission to help Lealman. The Florida Dream center has done incredible work to clean up Lealman, and assist the residents. We have new parks, and community events. The Honey and Art Festival was a huge success.
What's next for you?
I am looking forward to our next huge event. Fireworks in Lealman, for the first time we are celebrating a national holiday in our very own Ray Neri Park. I am always looking forward to the progression of the Lealman Community. Thank you to Commissioner Justice, and Neil Brickfield, they have brought so much to our community.