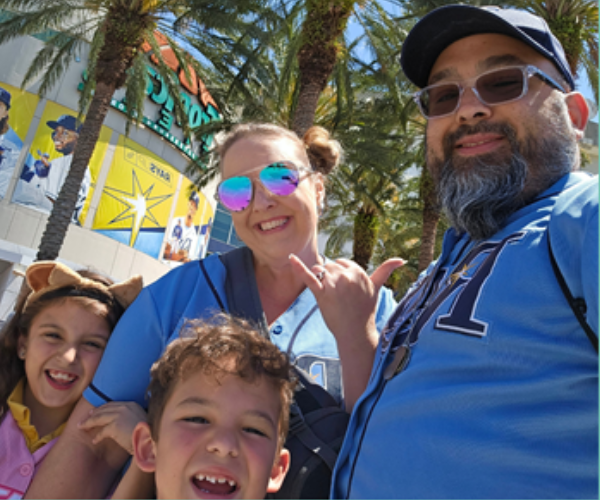 Please introduce yourself to your neighbors.
My name is Jorge Mercado. I am married to my wife Lisa, and we have two children, Isabella, 8, and Max, 6.
How many years have you lived in Lealman?
My family moved to Lealman in 1988 when I was in the 6th grade.
What organizations are you involved in?
I am a member of the Knights of Columbus Fr Lopez Council 5737 and Mary, Queen of the Priests Assembly 3195. I am on the St. Pete Little League board and serve as an assistant coach for my kids' baseball team. I have been a member of the Lealman Community Association since 2013. I serve as the Vice President of the Lealman Community District Services, which I have been involved with since its founding in January 2017. I currently serve as the Chairman of the Pinellas County EMS Advisory Committee, of which I've been the District 7 Citizen Representative since August 2017. I currently serve as a Lealman Special Fire Control District Commissioner. I also served on the Lealman CRA Advisory Committee from September 2015 until April 2017.
What gets you out of bed every day?
My family. Every day I get up and try to make the world better for them.
What is one thing you've seen change for the better in Lealman in the last few years? 
All the collaboration between the organizations working in Lealman. It is no longer everyone for themselves and duplicating efforts. There is a cohesive vision forming for the betterment of Lealman!
What's next for you? 
For me, JROTC and CAP kept me busy and out of trouble. I want to continue to get youth organizations into Lealman to give our kids a better chance in life. Studies have shown that kids involved in extracurricular activities are less likely to get in trouble. I will continue to keep pushing for the community pool.