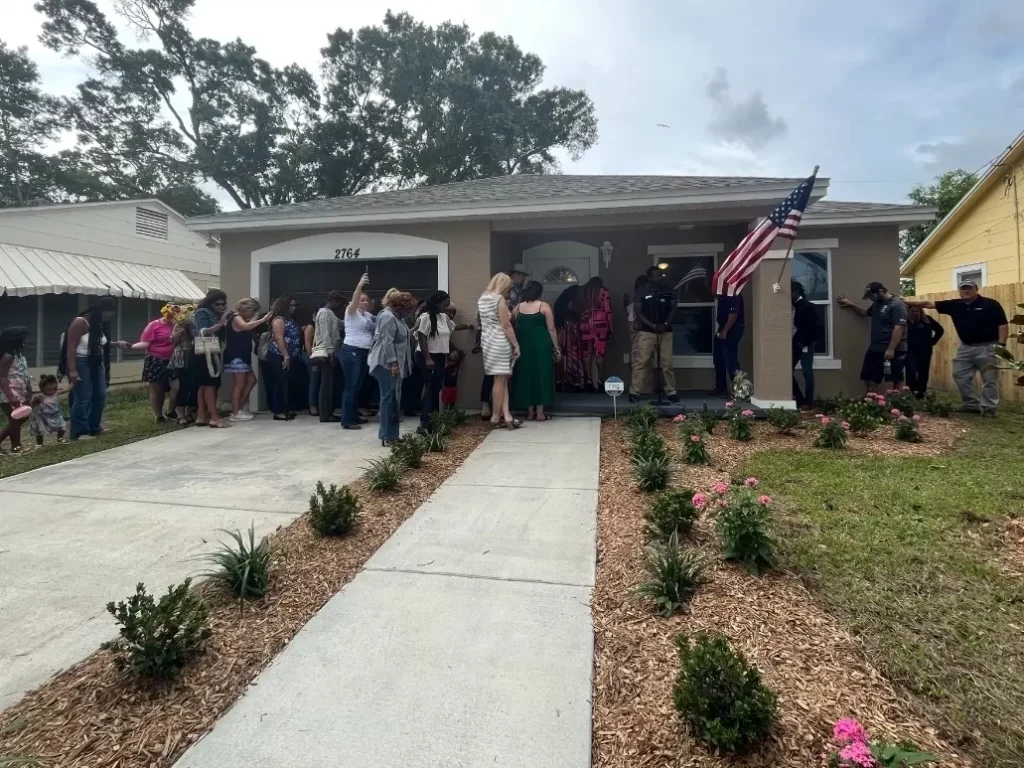 Imagine a place to call your own, a sanctuary where cherished memories are woven into the very fabric of its walls. A Habitat for Humanity home stands as a beacon of hope, offering a path to homeownership for those who may have felt that dream was out of reach.
"Lealman has been an area that historically has just been neglected. The housing stock has deteriorated. It's a big rental community, and there have been increased efforts by the county to really lift this community up," said Mike Sutton, President & CEO of Habitat for Humanity of Pinellas and West Pasco Counties.
Over the last six months, Habitat for Humanity of Pinellas and West Pasco Counties has worked to build a 14-home development in Lealman. This new community features families of all sizes and backgrounds. Habitat dedicated the 14th to the Shannon Family on Friday, June 23.
Falana Shannon is a Youth Specialist at Ready for Life Inc. and has worked there for more than seven years. For 10 years of her life, Falana lived in 40 different foster homes, attended 12 different schools, and faced many hardships. Despite all of her difficulties, she is now the first of seven siblings to become a homeowner in her family.
For anyone who is interested in applying to the Habitat program, Falana offers these words of wisdom: "Believe that the impossible is possible! Believe in yourself, have faith, not fear! Take a chance on life, overcome all the hardships, and you will see the light and the sunshine. Be encouraged. Stay encouraged."
Habitat for Humanity of Pinellas and West Pasco Counties builds and sells homes at no profit and no interest to households who do not qualify for a traditional mortgage. The program prepares homeowner partners to be successful homeowners through an education curriculum of classes from budgeting to home maintenance.
There are a few important criteria in order to qualify for a Habitat home, including income restrictions. For example, if you have one person in your household, the minimum gross yearly income is $18,250, and the maximum is $48,650. According to U.S. Census data, the median household income in Lealman is $41,313. Many Lealmanites may qualify for a Habitat home, creating a pathway to better housing, safer families, and improved quality of life in Lealman.
"The only way you're going to break the generational poverty that some of these families experience is by providing them the opportunity to own their own home," said Sutton.
According to Habitat for Humanity of Pinellas and West Pasco's website, it takes the average person one year to complete their homeownership program. Applicants must attend 32 homeownership classes, complete 350 to 450 sweat equity hours, and contribute approximately $3,000-$3,500 toward closing costs and homeowner's insurance.
To learn more about Habitat's homeowner program qualifications, steps, and application process, visit their website or call 727-536-4755.