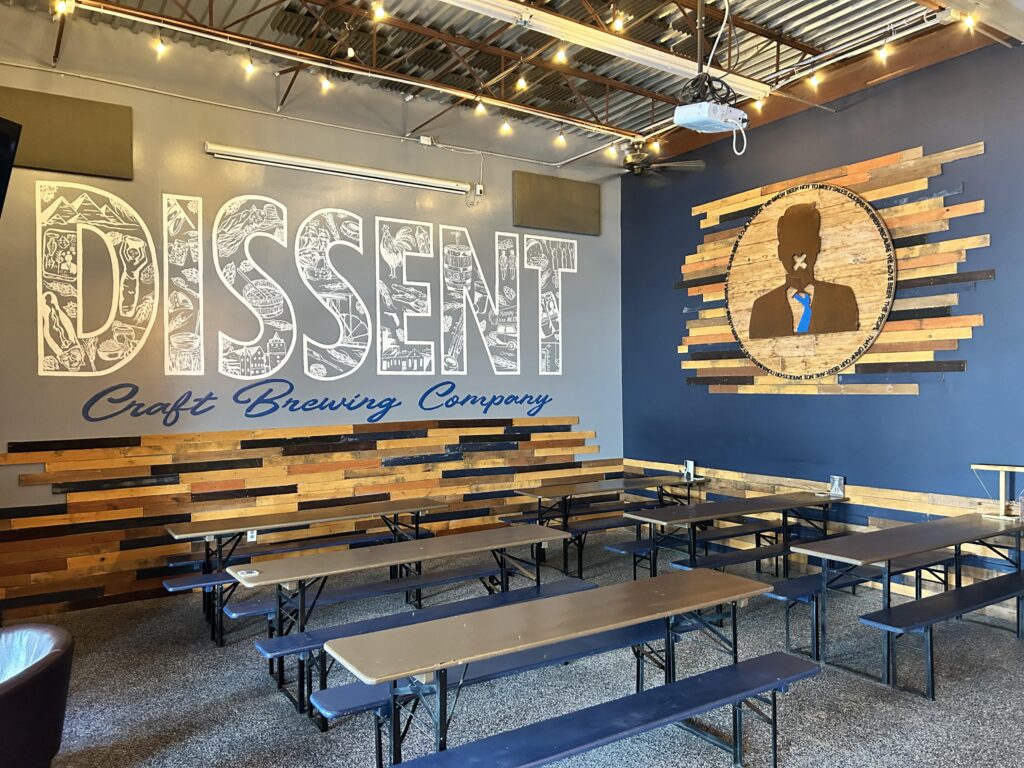 Since its doors opened in 2018, Dissent Brewing has become a neighborhood gem for beer enthusiasts and locals alike. The brewery has carved out its own niche in Florida's ever-growing craft beer scene, offering a diverse range of innovative and flavorful brews and a dynamic ownership team.
"We have 21 beers on tap, all our beers, and we do your IPAs, your stouts, and your Berliners, but we try to make sure that they're all different enough that every beer stands out," says Ashley Mills, one of the three co-owners of Dissent Brewing. Less than 24% of brewery owners in the U.S. are female, but Mills says getting into the beer business was a no-brainer for her.
"I kind of grew up in a microbrewery environment," says Mills. "I have always loved microbrew beer, and I love the process of small batch craft anything, like really good food or really good beers. So I always wanted to be a part of that community."
The brewery's name, "Dissent," reflects their commitment to going against the grain. Before becoming the principal brewer, co-owner Chris Price worked in corporate America and regularly felt his creativity had to be suppressed. Now, it's on full display at Dissent, and the owners hope everyone who walks through the door feels at home.
"We want to bring everybody together in a culture that's like, we don't care who you are, what your drive is, what your job is; We just want to celebrate beer," says Mills. "I think that where we are in Lealman, that's how the culture is. That's another reason why we like it, because it's just a really cool place that's open-minded, and that's important to us."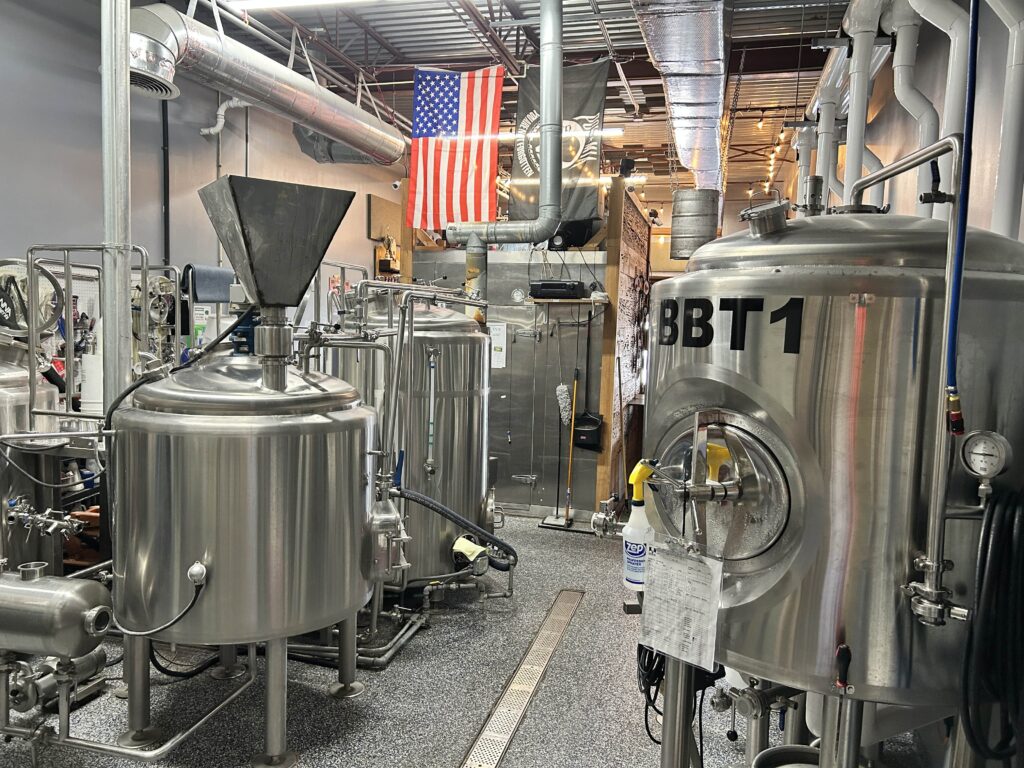 Dissent's bestsellers are its "Dissent IPA", "Totes McOats" oat cream hazy IPA, and "Annual Passholder," a soft-serve-inspired tart Berliner with pineapple and vanilla. Dissent's owners are committed to variety in their ever-rotating lineup of beers, making sure visitors are excited to return because there's always something unique to try.
It's safe to say that mindset has worked. The taproom started with one unit in a Lealman strip mall in 2018 and has since grown to three units, plus a taproom in Lakeland. After years of local distribution, Dissent is now expanding statewide, sharing its innovative brews with beer aficionados all over the Sunshine State. But the real treat is Dissent's taproom experience, which the owners hope will bring more visitors to Lealman.
"I love that people are drinking our beer in Miami right now or Orlando, but our end goal is to bring everybody back to that taproom and celebrate what we have built with them," says Mills.
Dissent Brewing has become an integral part of the Lealman community, offering a taste of rebellion and creativity in every pint. Founded on a passion for craft beer and community, this brewery is truly a hidden gem in the heart of Lealman. So, whether you're a seasoned beer connoisseur or a casual drinker, Dissent Brewing invites you to join the rebellion and savor the unique flavors it has to offer.
You can visit Dissent Brewing at 5518 Haines Rd N. Check out hours, upcoming events, and more at DissentCraftBrewing.com.