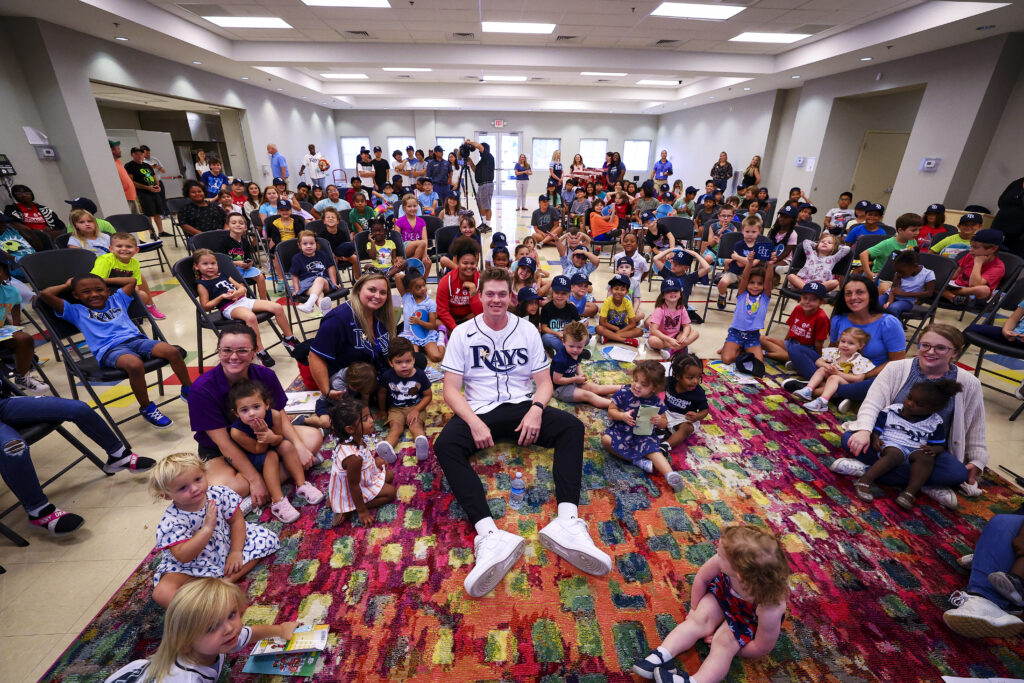 More than 100 kids packed into the Ray Neri Event room at the Lealman Exchange on Tuesday, July 25th, for Reading with the Rays, an event that brings together the excitement of baseball and the joys of literacy.
Local author Davon Miller and Tampa Bay Rays pitcher Pete Fairbanks read books with local children, encouraging kids to keep reading during summer vacation. Every child in attendance received free books and a Rays hat to take home. The event capped off with a surprise appearance from DJ Kitty, one of the Tampa Bay Rays mascots.
Reading with the Rays, presented by Suncoast Credit Union, is an incentive-based reading program that encourages Pre-K to 12th-grade students to avoid summer learning loss by reading for 24 hours during the summer months. This unique initiative celebrates the importance of literacy in a way that appeals to both young readers and sports enthusiasts, creating a positive impact on the lives of children and families through the magic of storytelling.
"Literacy is one of the most basic functions that you need to move along in your life and your upbringing," said Fairbanks, whose mother worked as a librarian when he was growing up. "I don't think it can be understated what reading and the ability to develop your ability to comprehend what you read means as you go along in your academic and social career. I think it's great that we have programs like this to encourage that."
Reading with the Rays is hosted in cooperation with the Pinellas Public Library Cooperative. The Lealman Exchange is a satellite library location, allowing the community center to host the popular event for the first time.