For 45 years, the Florida Small Business Development Center (SBDC) Network has accelerated our economy by providing vital support to the state's small business community. The SBDC provides entrepreneurs free professional business consulting, management training, and information to help businesses grow and succeed.
Debra Schweikowsky, a Business Consultant with Florida SBDC at Pinellas County Economic Development, has been working directly with business owners for more than four years. She says wherever you are in the process, SBDC can help.
"We work hand-in-hand with businesses in the community," says Schweikowsky. "We want our small businesses to know that we are here to help them and support them in any capacity. We're providing them with the best information, the best resources, and the best tools to help them continue to be successful."
As a previous business owner for more than 27 years, Schweikowsky says she knows how hard it can be to tackle the challenges of running a small business. She emphasizes that the Florida SBDC Network is committed to easing this burden for entrepreneurs, drawing from its extensive experience and wealth of resources.
"A small business owner will often come to us for one thing, and they don't realize everything that we're offering," says Schweikowsky. "I'm so excited because I recently met a client, and he didn't realize that based upon his business, he could apply as a manufacturer for tax credits. He didn't know that. So I shared his information with our team, who said, 'Hey, here are a couple of best approaches.' We are here to be your advocate."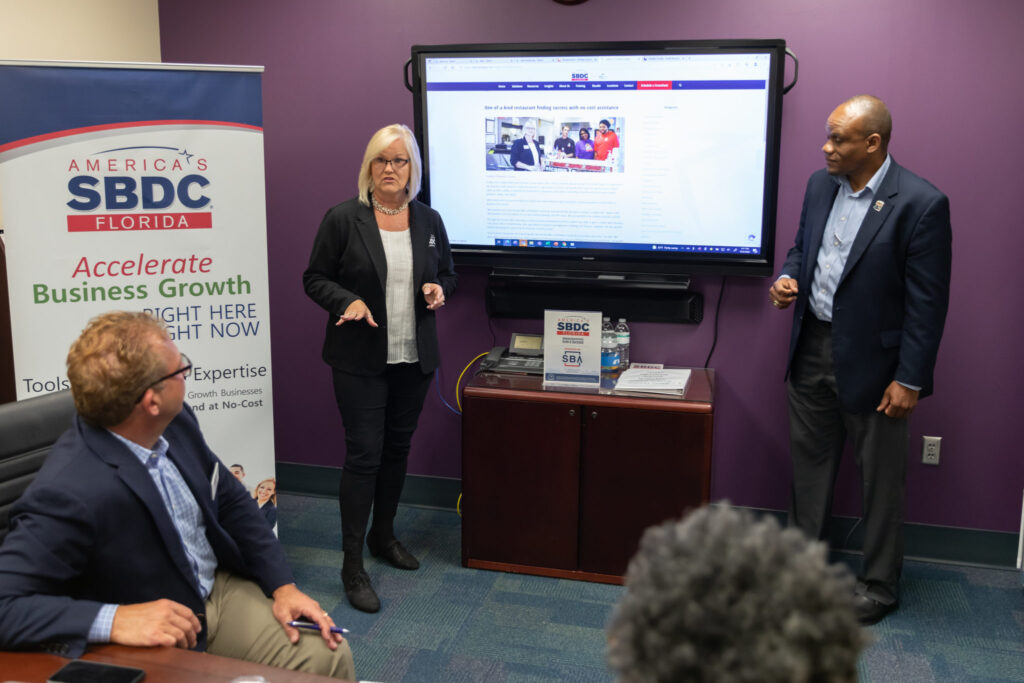 Small businesses often face numerous hurdles, from initial setup and navigating regulations to expanding operations and staying competitive in a rapidly evolving market. Debra Schweikowsky and her colleagues at the SBDC are well-versed in these matters and offer personalized guidance to address each business's unique needs.
One of the key advantages of partnering with the SBDC is the access to expert advice without the burden of cost. The consulting services provided are free, allowing small business owners to receive professional insights and actionable strategies that might otherwise be financially out of reach.

Schweikowsky highlights that the SBDC doesn't just offer generic advice; rather, it tailors its support to match the specific industry, market, and challenges that a particular business faces. This personalized approach sets the SBDC apart and has contributed to its longstanding reputation as a trusted ally for small businesses across Florida.
Although joining the program is free, business owners do need to fill out an application to be accepted into the SBDC program. You can learn more and sign up at https://www.pced.org/sbdc/.