The Pinellas Sheriff's Police Athletic League (PAL) is a nonprofit organization with a noble mission—to provide positive activities, academics, mentoring, leadership training, academic assistance, and life skills programming to Pinellas County youth, with a special focus on the Lealman neighborhood. In recent times, PAL has taken a significant step forward in its commitment to this mission with the appointment of two new leaders: Randi Meyer, the new Executive Director, and Anasa Spaulding, the new Director of Programs and Development.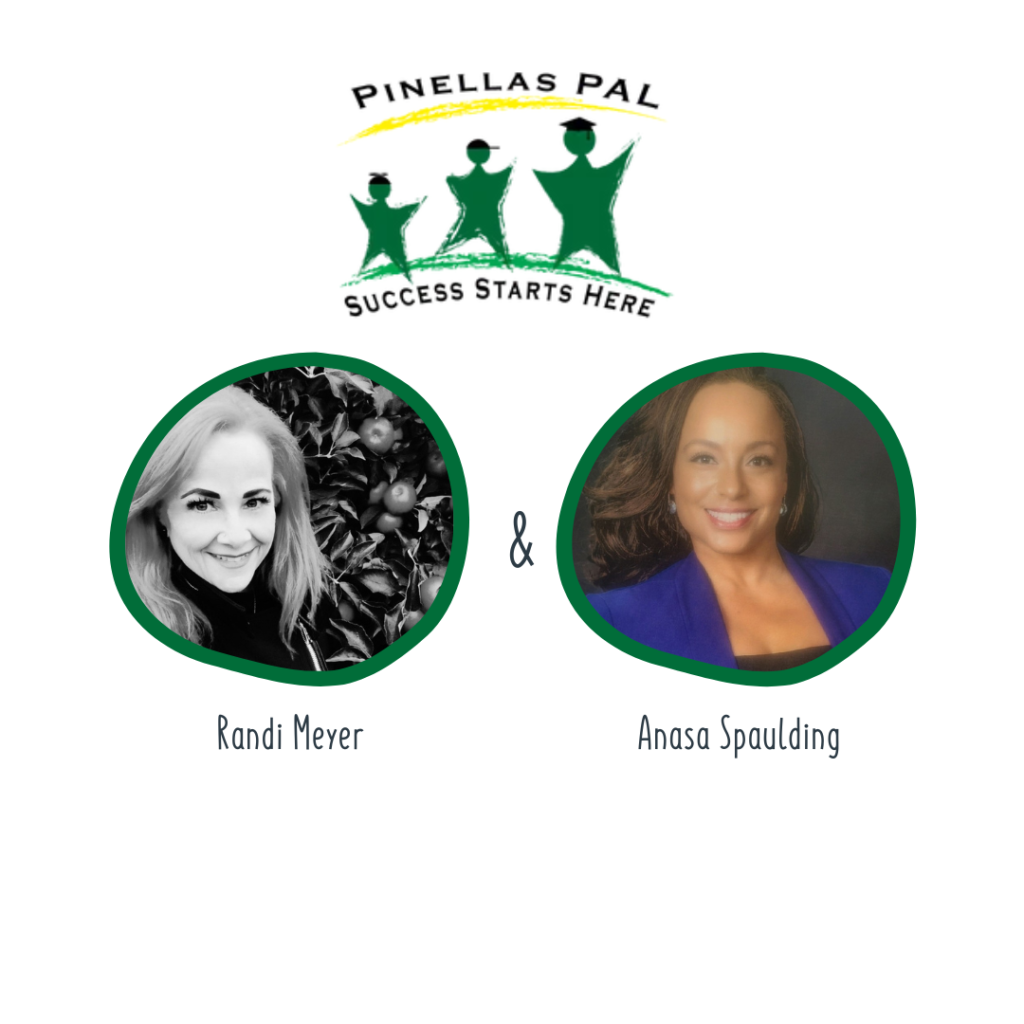 Randi Meyer brings a wealth of experience and a visionary approach to her role as the Executive Director of Pinellas PAL. Her career has been marked by a deep commitment to youth development and community engagement. Randi's journey began with a degree in Anthropology and Humanities from the University of South Florida, which led her to a Field Biologist position in Indonesia.
"That's when I started getting involved in education and working with people, leading tours," Randi said. "That's what changed the trajectory of my career and my life."
After her time in Indonesia, Randi came back to the U.S. and began working in the nonprofit sector, where she gained invaluable experience in fundraising, program development, and management. She quickly rose through the ranks, assuming leadership positions in various youth-oriented organizations. Randi's passion for making a positive impact on young lives led her to Pinellas PAL, joining the team in April 2023.
"It's a perfect match of all my years of experience in this field," Randi said. "I just think PAL is such a heartwarming program, and people see that. It's well-supported by the community because it is our community; It's Lealman, it's our youth, and they are our future."
One of Randi's primary goals is to incorporate STEAM (Science, Technology, Engineering, Arts, and Math) into PAL's existing programming. Randi envisions PAL as a hub where young people can access a wide range of resources, from academic support to athletic and artistic opportunities, all designed to help them thrive.
Working in tandem with Randi is Anasa Spaulding, the new Director of Programs and Development. Anasa's journey to Pinellas PAL is marked by her passion for youth empowerment. With a background in science and business development, Anasa has honed her skills in designing and leading programming. On top of a robust career, Anasa has always found time to connect with young people through athletic coaching and nonprofit volunteering.
"I had a eureka moment, and I was fortunate enough to recognize my calling: helping and serving others," Anasa said. "And when I reflected on my life, it's something that I had done intuitively and never realized it."
Anasa's role is crucial in ensuring that Pinellas PAL continues developing and enhancing its drumline, dance and boxing programming for middle and high school students. She says she was drawn to the role at PAL because of how the programs truly make a difference in the community and children's lives.
"I liked the fact that it involved guiding the kids and inspiring and encouraging them through the Lealman sports complex," she said. "That was something that was near and dear to my heart as a former competitive athlete and coach. We have a phenomenal group of coaches and leadership. They're doing some really exciting things, and I can't wait for people to see what the kids are working on as they get out in the community more and go to local events."
Randi Meyer and Anasa Spaulding share a common vision for the future of Pinellas PAL—one where every young person in Pinellas County, especially in the Lealman neighborhood, has access to the resources and support they need to succeed in life. They are determined to break down barriers and ensure that PAL is not just a place for recreation, but a place for growth, learning, and empowerment.