Visitors to the Lealman Exchange can now monitor their blood pressure and weight with the addition of a new Higi machine.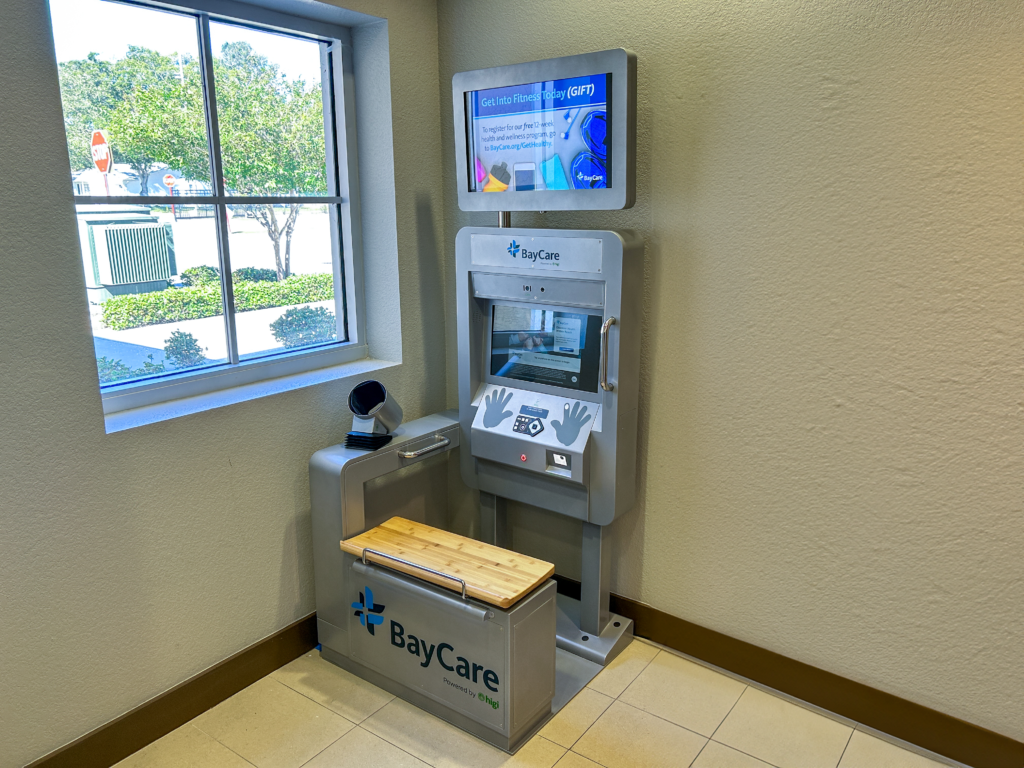 The machine, located in the Exchange's front lobby and free to use, is equipped with a blood pressure cuff, a scale, and a BMI calculator. The Higi machine has a large potential to make a positive impact on residents' lives by helping them better monitor their vital statistics. Using the machine anonymously allows users to check their stats in a few minutes. The real benefit of the machine comes from creating a profile that will keep track of health stats over the long term. Folks who use the machine can email or download their stats to a mobile device to share with their doctor.
The Higi machine was donated as part of the American Heart Association's 'Libraries with Heart' initiative, which partnered with Baycare to bring Higi machines to local libraries. The Lealman Exchange is a Pinellas Public Library Cooperative extension, giving the Lealman residents a place to sign up for a library card, return books, and now, monitor their health.
According to the American Heart Association, nearly half of American adults (about 120 million people) have high blood pressure or hypertension, which can lead to deadly health consequences such as stroke, heart disease, kidney disease, vision loss and sexual dysfunction if left untreated.
"We are so grateful for BayCare and the Libraries with Heart sponsorship, which has allowed us to bring together the resources of BayCare and the American Heart Association in our efforts to address our shared goals of the treatment and prevention of heart disease, which remains the leading cause of death in the U.S.," said Qiana Cressman, Executive Director of the American Heart Association of Tampa Bay.
Residents are invited to stop by the Lealman Exchange and use the Higi machine to monitor their blood pressure and weight. The Exchange also plans to operate programming around the new machine, like bringing in medical professionals to help residents analyze their health data and receive free in-person check-ups.
Uninsured and underinsured residents who need additional help managing their health can meet with the Exchange's new Community Navigator, who can provide information and guidance on identifying and applying for healthcare, housing, employment and education services.
The addition of the Higi machine is another way the Lealman Exchange is adding services and working to help the Lealman neighborhood thrive, made possible by the vital programs provided by our community partners like the American Heart Association and Baycare.